As the Asteroid gets closer to Earth and humankind faces extinction, Donald explains what is it about the Trump lifestyle that makes it so great.
Other Episodes
Megyn Kelly has a sit down with Donald Trump for a career boosting interview.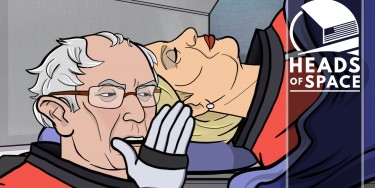 Ted and Bernie try to balance the scale of privileges in the ship.