A hydrogen leak is jeopardizing the mission. As the candidates present their views on how to deal with this new threat, President Obama risks missing the first few minutes of a Bulls game.
Other Episodes
Megyn Kelly has a sit down with Donald Trump for a career boosting interview.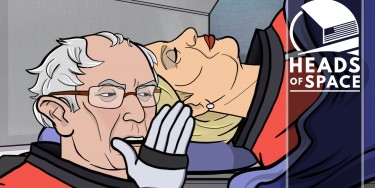 Ted and Bernie try to balance the scale of privileges in the ship.