Armageddon is upon us. An asteroid is in a collision course with Earth, and all life on the planet will be extinguished. Donald Trump sends a message of hope where he trashes the rest of the crew.
Other Episodes
Megyn Kelly has a sit down with Donald Trump for a career boosting interview.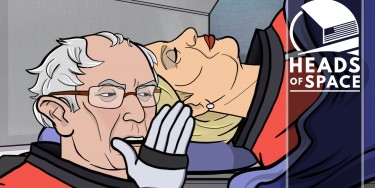 Ted and Bernie try to balance the scale of privileges in the ship.