Doomsday is here, bye bye Earth. Meanwhile, on Mars, Hillary and Donald battle to death to decide who will die and who will live to become the newest member of the Gang of Intergalactic Evil World Leaders.
Other Episodes
Megyn Kelly has a sit down with Donald Trump for a career boosting interview.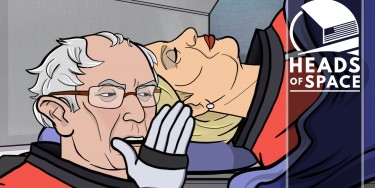 Ted and Bernie try to balance the scale of privileges in the ship.